mail letter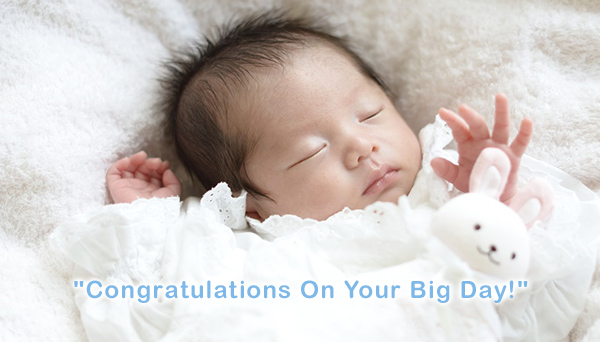 How are you holding up?
Rest well and recharge yourself now. A new chapter with your baby has just begun and it will require a lot of energy.
Here is a message from MamyPoko. Enjoy!

At last, I can finally meet you in person. I was really looking forward to this day after our long journey together.
Every time I hold you I can feel your warmth and love. Now that we are physically separated, we can be emotionally connected.
Since we are two different individuals now, there will be times that we will disagree on something or hurt each other's feelings.
But what's important is that we experience things together and we grow together because that is what being a family is all about.
I will never forget this day as long as I live.
Happy Birthday my little one!

Mama Tips
*This is an automatically generated email. Please do not reply
*Privacy policy for Unicharm CorporationPublisher: Uni-Charm Corporation Sdn Bhd
Lot G.02A, Ground Floor,
1 First Avenue, Bandar Utama,
47800 Petaling Jaya, Selangor Darul Ehsan.
Copyright(c)Unicharm Corporation