mail letter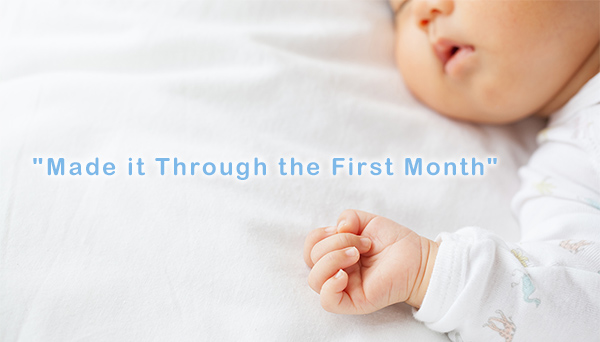 How was your first month with your newborn baby?
You are probably starting to understand your baby's personality bit by bit.
Meanwhile, your body has not been fully recovered yet so try to relax as much as possible. If your baby is sleeping why not take a nap with him/her?
Here's a message from MamyPoko. Enjoy!

You were one cranky little baby today.
I am so exhausted from doing everything I could think of to make you stop crying.
After hours of crying, you finally stopped. While looking at your face I found a tiny eyelash stuck onto your upper eyelid, probably from the tears you have shed.
Looking at that I started to cry. I told myself that I am this baby's mother.
I told myself that I am the one who has to protect her/him.
You may cry tomorrow as much as you did today, but I will be a stronger mother who will be there to comfort you.

Mama Tips
*This is an automatically generated email. Please do not reply
*Privacy policy for Unicharm CorporationPublisher: Uni-Charm Corporation Sdn Bhd
Lot G.02A, Ground Floor,
1 First Avenue, Bandar Utama,
47800 Petaling Jaya, Selangor Darul Ehsan.
Copyright(c)Unicharm Corporation