mail letter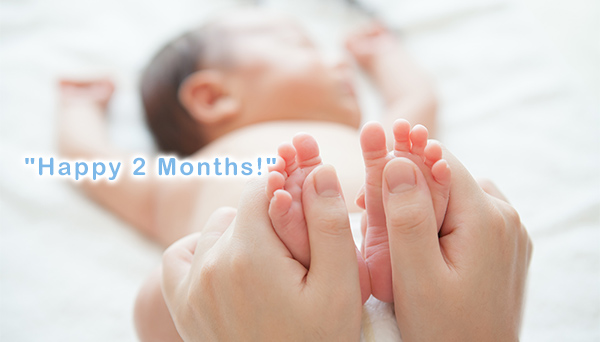 Your baby will start to open her eyes for a longer period of time now which will make your baby more adorable.
Every smile and every little action will be a gift from your baby to you. Don't ignore the little things and embrace these "gifts" from your baby.
Here's a message from MamyPoko. Enjoy!

While being pregnant, there were a lot of tough times where I thought about the time when I can quickly give birth to free myself from all the pains I was going through.
Now that I have given birth to you, and started to nurture you, I realised that things did not get easier. Everyday seems like a battle where just getting through the day was all I could do.
After 2 months, while I was tucking you in bed like I always do, I noticed that you were smiling for the first time.
It was at this moment that I fell in love with you all over again.
No mother is perfect.
No mother can always get things right.
I don't know much but I do know this. I will never forget the day you first smile at me for the rest of my life. It was that magical moment that I truly felt the joy of being a mother.
As long as I live, this day I will never forget.
This day is when your smile made me a mother who loves you.

Mama Tips
*This is an automatically generated email. Please do not reply
*Privacy policy for Unicharm CorporationPublisher: Uni-Charm Corporation Sdn Bhd
Lot G.02A, Ground Floor,
1 First Avenue, Bandar Utama,
47800 Petaling Jaya, Selangor Darul Ehsan.
Copyright(c)Unicharm Corporation