mail letter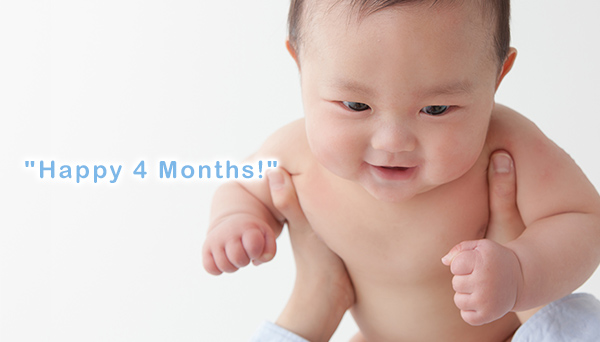 4 months old now! You must be startled at how quickly each day passes by and how fast your baby grows.
This month we are going to talk about when your baby starts to recognize you.
Enjoy the message from MamyPoko!

Did you know that even a new born baby can recognize you by your smell? At about 3 months, they will also be able to recognize your face as well.
The life of a newborn child is simple. Crying was simply about being hungry or tired. But by the time your child recognizes your face, then the baby will start to cry for more complex reasons such as being sad because he/she missed you. At this point your baby will start to remember the feeling of standing up or walking.
Physical contact is key to your child's growth.
Everything does not have to perfect. If you and your partner smile and comfort your baby, he/she will grow just fine:-)

Mama Tips
*This is an automatically generated email. Please do not reply
*Privacy policy for Unicharm CorporationPublisher: Uni-Charm Corporation Sdn Bhd
Lot G.02A, Ground Floor,
1 First Avenue, Bandar Utama,
47800 Petaling Jaya, Selangor Darul Ehsan.
Copyright(c)Unicharm Corporation