mail letter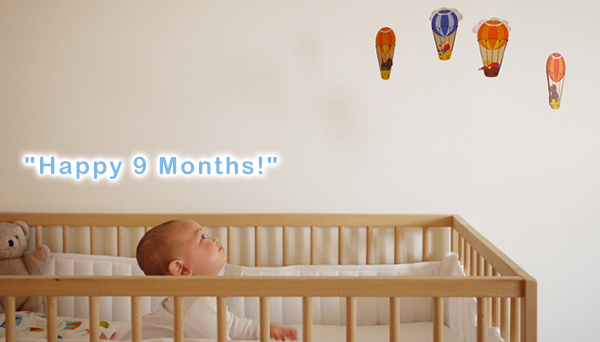 Congratulations! Only 3 more months and your baby will be a year old. Time sure flies by!
At this point many of you may have a way to measure your baby's growth both mentally and physically. We all tend to compare our own child with other babies based on the information from other parents or from the internet. For this month's topic we would like to talk about how simplicity and focusing on the happiness of you and your baby is a great way to take some of the load off your shoulder.
Here is a message from MamyPoko. Enjoy!

Many moms try to measure their baby's growth which is not a bad thing but what is more important is knowing that most things cannot be measured.
You are the mother of your child.
It may not seem like it at times, but you know your baby the best.
Be confident!
You are a great mom.
When you come across a time when you really do not know what to do, just go with the flow.
Your love will take care of the rest.

Mama Tips
*This is an automatically generated email. Please do not reply
*Privacy policy for Unicharm CorporationPublisher: Uni-Charm Corporation Sdn Bhd
Lot G.02A, Ground Floor,
1 First Avenue, Bandar Utama,
47800 Petaling Jaya, Selangor Darul Ehsan.
Copyright(c)Unicharm Corporation